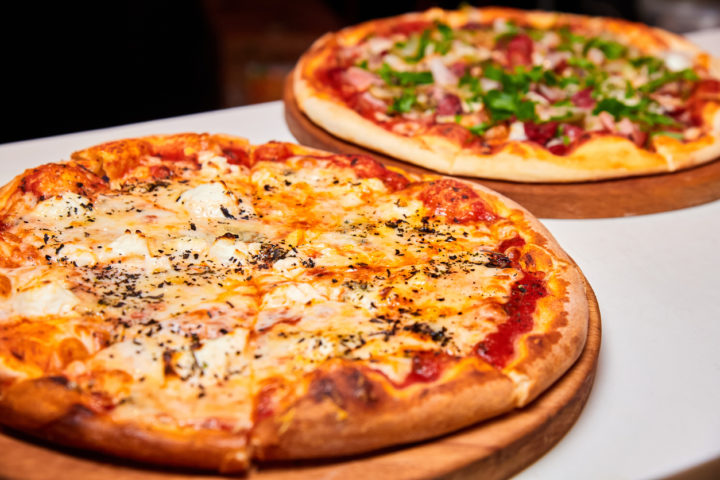 When you are hungry, you can never go wrong with pizza. With all the varieties of cheeses, meats, and other toppings, there is a pizza pie for everyone. What you need, however, is not pizza from a chain of restaurants or from a box in the frozen aisle. You need real, fresh pizza. Decatur residents can enjoy a warm, cheesy slice of pizza at Donnie's Homespun Pizza.
Donnie's History
Donnie's Homespun Pizza has been opened since 2009 in Decatur. The team at Donnie's aims to serve top-notch pitch as well as provide a place that presents wonderful music performances. The pizza at Donnie's is baked in a brick oven pizza, giving the pizzas a rustic and authentic taste. While starting out as merely a pizza takeout, Donnie's has grown into a full restaurant. This is in large thanks to the support of the community of Decatur.
Hours of Operation
Donnie's is opened all week long, except for Sundays and Mondays. You can visit the pizzeria on Tuesdays from 11 in the morning until 2 in the afternoon. The restaurant is opened at the same time from Wednesday through Saturday, but these days are also opened for the dinner hour from 4 in the late afternoon until 9 in the evening. You can visit the pizza shop, which is conveniently located on Merchant Street in Decatur, Illinois.
Pizza
Whether you order to go or dine in, Donnie's pizza selection is excellent. You certainly can build your own pizza with the toppings you desire, but there are pizzas on Donnie's menu that are definitely worth a try. You may hesitate to order anything called a Heart Attack, but when you see the toppings on this pizza, you may think its worth a little pain in the chest. This pizza pie comes with pepperoni, sausage, roast beef, Italian ham, and mozzarella cheese served on red sauce.
If you prefer a pizza with a white sauce, there is the Philly Alfredo. With roast beef, green peppers, onions, mushrooms, and mozzarella cheese on a warm crust with yummy Alfredo sauce, you will think you are taking a bite into the classic sandwich. There also are several pizza options at Donnie's that vegetarians will love, such as the 3 Cheese Spinach & Artichoke, Dank Veggie, or San Francisco Veggie.
You might also like: How To Host The Best BBQ
Other Menu Options
Along with pizza, there are calzones and European sandwiches. The calzones are warm and freshly made with garlic, mozzarella, ricotta, and fresh pesto. You can select from a variety of toppings to personalize your calzone. There is hot Giardiniera, mushrooms, artichokes, pepperoni, sausage, green peppers, and olives.
Sandwiches you can enjoy are the Italian beef, the Bambino, or the Vegan Sandwich. You could also opt for any of Donnie's tasty appetizers. Order scrumptious cheesy bread or garlic bread for the table. Enjoy charcuterie? Order the Meat & Cheese Tray that comes with pepperoni, ham, and mozzarella along with an assortment of accoutrements like black olives, tomatoes, artichokes, onion, and pita with hummus.