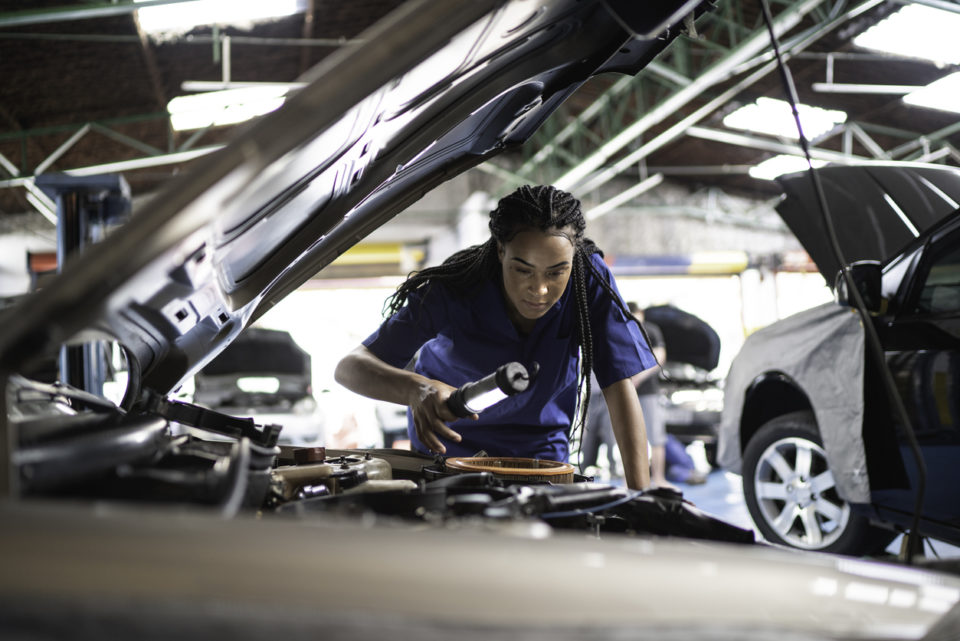 Honda does more than just make great vehicles. The brand is dedicated to providing you with superior parts and engines for all your motorized equipment, toys, and tools. If you need an engine to power your pressure washer, tractor, lawn mower, or even something fun like a DIY go-cart, a Honda engine is the way to go.  The Honda brand has built a reputation for innovative and reliable engines. You'll find Honda's engines in a variety of products, from generators to lawnmowers. But what makes Honda engines so special? Let's find out.
Honda's Superior Performance
Honda engines are known for their superior performance. They offer better fuel efficiency, higher power output, and quieter performance than many of their competitors. This is thanks to Honda's commitment to innovation and engineering excellence. For example, Honda's iGX series of engines features intelligent power technology that delivers the right amount of power for the task at hand. This helps to improve fuel efficiency and reduce emissions.
Honda's Experience
As the world's largest engine manufacturer, Honda has a wealth of experience in engine design and manufacturing. This experience has allowed Honda to develop engines that are both reliable and durable. Honda backs up it's engines with a comprehensive warranty, which gives you peace of mind knowing that your engine is protected. Honda's experience and ingenuity in engine design have propelled them to the forefront of the automotive industry. With a rich history spanning decades, Honda has continuously pushed the boundaries of innovation, resulting in engines that deliver exceptional performance and fuel efficiency.
Honda Engines Are Easy to Use
In the realm of small engines, Honda's commitment to ease of use is evident through its innovative features and technologies. One such feature is their automatic mechanical decompression system. This system reduces the compression during the starting process, making it easier to pull the recoil starter rope and start the engine effortlessly.
Moreover, Honda engines are equipped with heavy-duty recoil ropes, ensuring durability and reliability. These ropes are designed to withstand frequent pulling and provide a consistent and smooth starting experience.
Honda's advanced variable ignition timing technology further enhances the engine's ease of use. By optimizing the ignition timing based on the engine's operating conditions, Honda engines deliver optimal performance and efficiency across a wide range of applications. This intelligent ignition system makes starting the engine seamlessly and ensures smooth operation even in challenging conditions.
These thoughtful design choices showcase Honda's dedication to creating engines that are not only reliable and durable but also user-friendly. Whether it's for lawnmowers, generators, or other small engine applications, Honda's emphasis on simplicity and ease of use sets them apart in the industry.
You might also like: Get The Most Cool Out Of Your Car AC
Honda's Ingenuity Under The Hood
In the automotive realm, their extensive research and development efforts have led to breakthrough technologies like VTEC (Variable Valve Timing and Lift Electronic Control) and i-VTEC (intelligent Variable Valve Timing and Lift Electronic Control), which optimize power delivery while maximizing fuel economy. Honda's commitment to quality and precision engineering ensures that their engines are not only reliable and durable but also environmentally friendly. This dedication to excellence, combined with their comprehensive warranty, makes Honda a trusted choice for people worldwide. Take advantage of Honda's top-tier engine