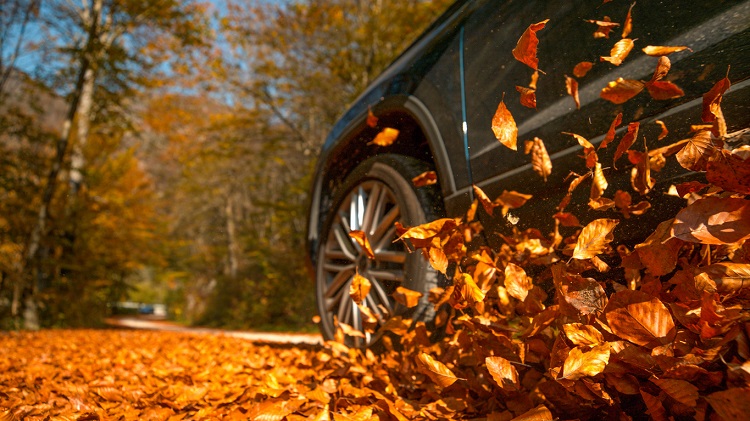 At the beginning of the fall, several things happen. The outside air becomes cooler. In addition, many geographic locations get a lot of rain. These are two reasons it's important to maintain your vehicle at the start of fall. You can follow this handy checklist to make sure you address everything essential. Another option is to have the experts at Bob Brady Honda in Decatur, Illinois, assist.
Don't wait until your battery dies. Instead, consider these helpful items on the fall maintenance checklist.
Tires
As the outside temperature changes, it can affect the efficiency of tires. So, make sure to check that your car's tires have adequate tread.
Here's an easy way to do that. Insert s penny into the groove. Be sure Lincoln's head is in an upside-down position, as well as facing you. If the top of the head shows, you need to invest in new tires. Otherwise, you're good to go unless you notice significant wear or bubbles.
Another thing, check the tire's pressure. If you have a newer vehicle, you'll receive a low tire pressure warning.
Outside Lights
This is another important fall maintenance tip. After all, it gets darker as fall rolls around. So, check all the outside lights on your vehicle. That includes the brake lights, reverse lights, and even the turn signals. This is a great way to ensure optimal visibility and make it easier for other drivers to see your vehicle on the road.
Windshield Wipers
Checking your windshield wipers applies to both the front and back windows, if applicable. Typically, wiper blades wear out in six to 12 months. Replacing them is easy, but if you need help, you can turn to a qualified service center.
Fluids
Fall is a great time to check all the fluids, too. Now, when you have the oil changed, reputable places will do this for you. However, it's still a good idea to double-check. Along with oil, make sure you fill the reservoir for the windshield wiper fluid.
Prepare an Emergency Kit
You never know when you'll get a flat tire, run out of gas, or experience car trouble. Instead of getting stranded on the side of the road without help, put an emergency kit together. For this, you can use a rubber tote. To that, add a good pair of walking boots, a raincoat, a flashlight, a first-aid kit, jumper cables, bottled water, and a blanket.
Also, always have an extra phone charger on hand. The best option is one you can charge and use when needed for up to eight hours of service.
Schedule Maintenance
Depending on the type of vehicle you drive, you'll need the oil changed every 3,000 to 5,000 miles. In addition to that, a technician can check all of the above tasks and more. To keep you and any passengers safe, be sure to have your car serviced regularly. The fall season is no exception.
You might also like: Breakfast Is Simple With Overnight Oats
Drive With Confidence
To accomplish that, you want a trustworthy vehicle. You can find an amazing selection at Bob Brady Honda in Decatur, Illinois. Then, follow this checklist so you can travel with peace of mind. Not only will these things help keep you safe while driving, but they also extend the life of your vehicle.
Disclaimer: The stock image is being used for illustrative purposes only, and it is not a direct representation of the business, recipe, or activity listed. Any person depicted in the stock image is a model.