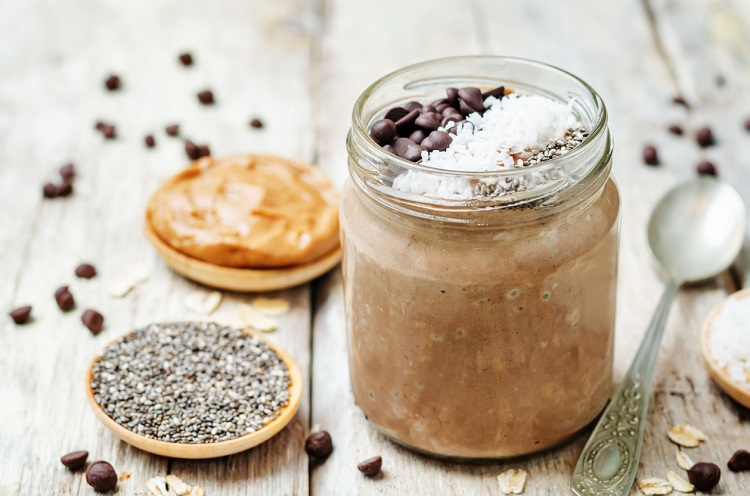 If you're like many people in Decatur, IL, you may find yourself skipping breakfast from time to time. Perhaps you rarely have this first meal of the day. Unfortunately, missing breakfast can leave you feeling sluggish and listless. Breakfast is an important meal, and it can help you start your day off well. If you don't think you have enough time in the morning to make a healthy breakfast, think again. For example, you can start the night before so that your breakfast is ready when you are. Overnight oats are a great option for you and your family.
An Overview of Overnight Oats
People have long enjoyed oatmeal for breakfast. It's perhaps most common to make them on the kitchen stove in the morning. However, the overnight type is a no-cook option. You'll soak the oats in milk, allowing the liquid to soak into the oats so you can eat them. At a minimum, the oats should sit in the fridge for two hours after you soak them. But it works best if the oats are in the fridge overnight. This recipe has 5 grams of protein and 4 grams of fiber. Moreover, it takes just five minutes to prepare it. This recipe is for a single serving.
Ingredients You Will Need
Firstly, you will need to gather the ingredients so you can put the oats together. Here's what you will need:
½ cup of old-fashioned rolled oats
½ cup of milk
1 tablespoon of chia seeds
¼ cup of nonfat Greek yogurt
1 tablespoon of honey or maple syrup
¼ teaspoon of vanilla extract
Variations
Secondly, you can mix things up a bit by adding some other elements. For example, peanut butter and jelly oatmeal is a hit. For this, just add a tablespoon of strawberry jam, a tablespoon of creamy peanut butter, ¼ cup of diced strawberries, and 2 tablespoons of crushed peanuts. Furthermore, you can try apple pie oatmeal. This variety requires that you add ¼ cup of diced apples, a tablespoon of chopped pecans, 2 tablespoons of maple syrup, and ¼ teaspoon of cinnamon.
You might also like: Find Live Music at Donnie's Homespun Pizza
What's Next
Your next steps begin by putting all the ingredients into a large container and mixing everything. Next, cover the container with a lid or plastic wrap. You'll want to place it in the fridge for at least two hours. You can add the toppings the night before or when you are ready to eat the oatmeal. Lastly, uncover the oatmeal and enjoy it the following day. If it's too thick for your liking, add a little more milk.
In summary, breakfast time doesn't have to be stressful. But it's also something you don't want to forget. Try this recipe today so you can start your day with a good breakfast.
Disclaimer: The stock image is being used for illustrative purposes only, and it is not a direct representation of the business, recipe, or activity listed. Any person depicted in the stock image is a model.