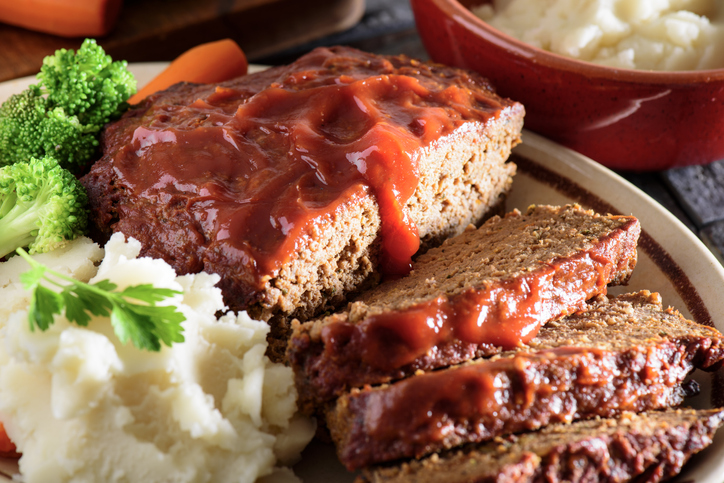 When it's hot outside, people prefer light meals. However, once it gets cold outside, everything changes. That's when they enjoy eating hearty food that warms from the inside out. If you're looking for recipe ideas, consider any of these delicious winter comfort foods.
Beef Stew
People of all ages love beef stew. There are few things better than a bowl of hot, tender beef, potatoes, onion, tomatoes, and whatever else you want to add. Some people add corn and green beans. Beef stew is delicious, filling, and nutritious.
Chicken and Dumplings
This is another excellent winter meal, especially if you make the dumplings from scratch. If preferred, you can swap out the dumplings for either store-bought or homemade egg noodles. Either way, it's hard to beat chicken and dumplings on a cold winter night.
Southern-Style Meatloaf
Sorry, but this will put your mom and grandmother's meatloaf to shame. In the South, people love to get creative in the kitchen. Along with the more traditional ingredients, this recipe calls for things like pimento cheese and mashed red potatoes. To impress your family, make this winter comfort meal.
Turkey Corn Chowder
Here's another southern dish that's excellent. It's made with a combination of turkey, onions, corn, carrots, celery, hash brown potatoes, and other wonderful ingredients. For that reason, there's a good chance it'll become a favorite winter meal in your household.
Lasagna
What's not to love about this incredible Italian dish? Although you can make this any time of the year, it tastes best when outside temperatures drop. To complete this winter comfort meal, serve the lasagna with hot bread and a salad.
Chili
You'll never go wrong making a big pot of chili in the winter. One option is to put all the ingredients together on a day when you're home. Another option, place everything in a slow cooker. The second option is ideal for people who work. After all, they can come home to a delicious meal ready to eat.
Broccoli and Cheese Soup
Broccoli and cheese soup is a great way to ward off the cold. Not only is this soup hot and hearty, but it's also yummy. Now, here's a little secret. If you have children who refuse to eat vegetables, you can blend the soup before serving. They'll have no idea that it contains broccoli.
French Onion Soup
Between the rich broth, tender onions, and gooey Gruyere cheese, you know your family will love this. Typically, it takes a little bit of time to prepare homemade French onion soup. However, you can speed things up by using a pressure cooker.
Chicken Enchiladas
Like lasagna, people love eating chicken enchiladas throughout the year. Even so, it makes a marvelous winter comfort meal. In addition, you can try different variations of this meal. By doing some research online, you'll discover hundreds of options that all taste delicious.
You might also like: 6 Great Ways To Keep Your New Year's Resolutions
Beef Short Ribs
A lot of people grill ribs during the summer. However, they're just as good as a winter comfort meal. For this, use a pressure cooker. They're incredibly delicious and tender. For another, by cooking them this way, you'll have dinner on the table in no time.