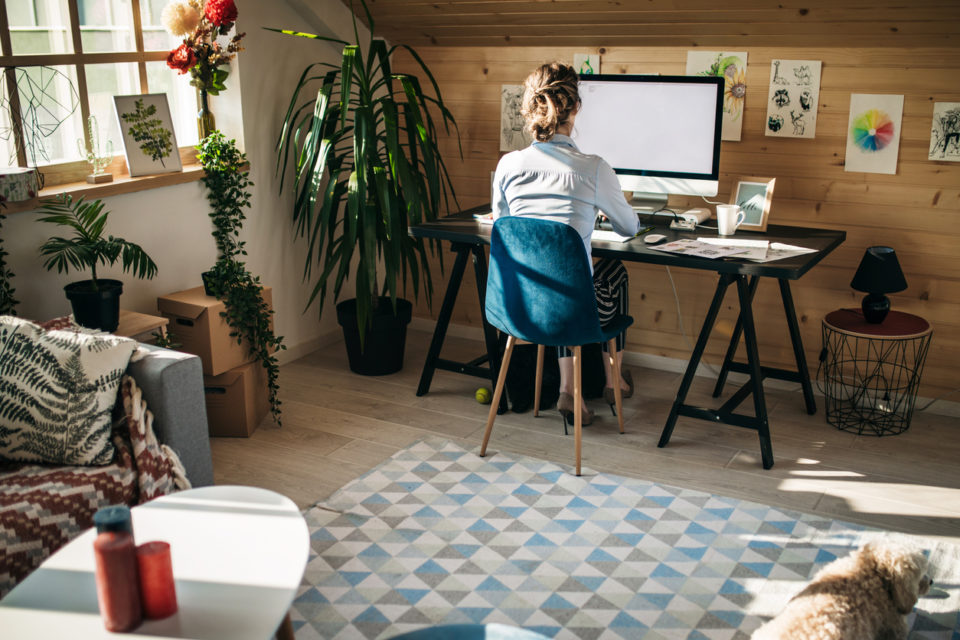 When you work all day, every day, work needs to be like a second home, not a boring grey cubical or bare office. You need a space that will inspire you but not distract you from your daily tasks. There are so many great ways to spruce up your office to make it personalized to you, while also keeping it professional. Maybe your space is just cluttered and you need new processes to help you stay organized. Decorating your office doesn't have to be extravagant or difficult, especially with these tips!
Professionalism
Keeping your space professional is top of mind when decorating. You want the space to be yours without sacrificing your professionalism. First, keep in mind you don't want to go overboard with personal items. Work should always be at the forefront. Inspiring artwork and motivational quotes are great additions.
Cleanliness and Functionality
Clutter is the last thing you want. The best way to make sure there is no clutter is to always keep your foot space and desk clear of piles of paperwork or books. Make your space functional for standing and sitting.
Enhance Your Space
Mental well-being is the most important when it comes to the workspace. To work well, you need to be well. Add beauty to enhance your space. Maybe add a plant or two. Aloe and jade plants are wonderful for your office space because they remove toxins from the air. They are easy to care for and don't need a lot of light. If you aren't a plant person, don't worry, as Himalayan salt lamps also purify the air and all you must do is turn them on and off. They also give a homey feel to your space!
You might also like: Learn About Local History At The Staley Museum
Comfort
Don't be afraid to invest in a good desk chair. You could even grab a nice back pillow, disguised as a throw pillow. This allows you to bring colors into your office and warm up the space.