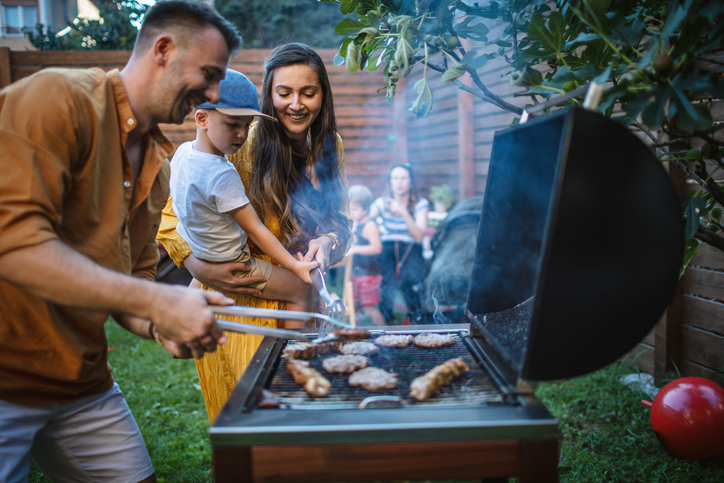 Soon, cold weather and cloudy skies will become unpleasant memories. After all, summer is just around the corner. What better thing to do during this season than to host the best BBQ? Whether you invite family members or friends, you want to do everything possible to make it successful. Here are some excellent tips on how to host the best BBQ that'll help you do just that.
How To Host The Best BBQ
Instead of stressing, follow these tips for hosting the best BBQ. They'll make everything easier without compromising on quality and fun.
How to Set Up for Hosting the Best BBQ
Usually, people who have barbecues tell everyone to head to the grill to grab whatever they prefer. However, that slows things down and can also ruffle a few feathers. So try something different this summer. Set up the event buffet style.
Place several long tables in different areas to avoid congestion. In other words, you'll have one table for the meats, one for the sides, one for beverages, and one for desserts.
Here's another excellent tip to go along with this. Set up a fifth table for plates, cups, napkins, and eating utensils. However, roll the utensils inside the napkins tied with a small piece of string. In addition, set small postcards in front of each side dish and dessert with the name of the item. After all, it's not always easy to determine what some are.
Toppings Galore
Rather than put a few condiments and toppings on a table for your guests, why not go all out when hosting a barbecue? For this, you'll need a sixth long table. Along with traditional things like mustard, ketchup, mayonnaise, pickles, and onions, offer some more non-conventional toppings.
For example, you could set out a bowl of crumbled bacon bits, homemade guacamole, fry sauce, horseradish mayonnaise, and so on. Along with that, provide different types of cheese.
For a barbecue, you'll never go wrong with mild and sharp cheddar, mozzarella, and provolone. Again, you can add more to make the event better.
Not Ordinary Burgers
If you plan to serve burgers at your barbecue, make a few specialties along with regular ones. You can make burgers using chicken or pork mixed with apples. Then, for anyone who's a vegetarian, how about mushroom and peach burgers? You can find hundreds of incredible ideas online.
Cold Beverages
As you know, it doesn't take much time for drinks to become warm due to the summer heat. For that reason, you want plenty of ice cubes on hand. However, instead of plain ice cubes, you could jazz them up.
As an example, make some that contain fresh fruit. For one thing, they'll keep beverages cold. For another, they'll make the drinks look festive and fun.
You might also like: Vehicle Do's And Don'ts For The Summertime
Don't Forget the Games When Hosting the Best BBQ
To host a successful barbecue, you don't want to forget the games. For younger guests, you could set up an area for water balloon fights or Twister on the grass. For older guests, croquet, outdoor bowling, and frisbee are always great options. If you want to go over the top, you could rent a bouncy house or dunk tank.
Disclaimer: The stock image is being used for illustrative purposes only, and it is not a direct representation of the business, recipe, or activity listed. Any person depicted in the stock image is a model.