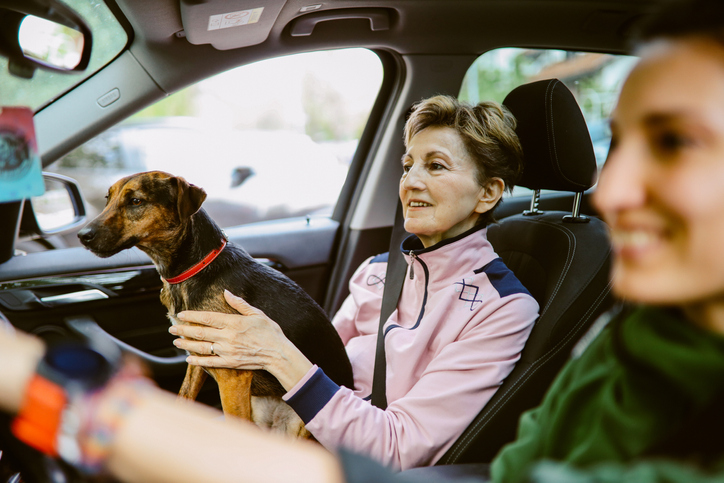 With the hustle and bustle of the holidays gone, it can be easy to start feeling less than cheerful. Many people describe it as getting the blues. With the sunny weather weeks away and life pressures getting you down, what can you do to turn things around? Try these easy tips for clearing away the February blues and boosting your mood.
Make a Plan
Whether it's a financial, life, or exercise plan, writing things down can help you get practical about it. Of course, it's common for people to still struggle with holiday bills in February. If money is worrying you, it's time to craft a realistic plan. For example, be honest about where you are currently. This will help you develop a realistic timeline. Don't forget to set both short-term and long-term goals.
Get Moving
Many people have already heard that exercise can lift the spirits, and it's true! But getting started if you're in a slump is far easier said than done. Perhaps, you feel bummed out because you made a New Year's resolution to get active and let it lapse. Don't worry; you're in good company. But the key is to try again. One thing that can get in the way of success is trying to do too much too quickly. Building the habit is the most important thing, so start small to make it achievable. Then, build from there in small amounts until you've reached your bigger goal.
Your Circle of Friends and Family
When you've got the blues, you may be isolating yourself and not even realizing it. And despite social media, it can still feel pretty lonely. Make sure you check in with your friends and family members when the going gets tough. Of course, not everyone has a large circle to reach out to. Fortunately, there are other ways to connect with great people. You could find a local group to meet with based on shared interests, like a book club. Or, find an online gardening group that likes to swap seeds. There are many ways to connect with others, and you might help them to shake off their February blues too.
You might also like: Winter Home Care Tips
Change Your Scenery
It might be cold and gloomy where you are, but a short getaway could take you somewhere warm and sunny. Even a quick change can cheer you up. However, not everyone can leave town to chase the sun. Instead, you could move your favorite chair to the sunniest window in the house. Or, check out a new coffee shop to try with a pal. Pretend you're a tourist in your town and plan a day of sightseeing to help you get a fresh perspective.
It's not uncommon to feel a little blue sometimes, and it can be challenging to shake it off. Try these tips for beating the February blues. But if you're feeling worse than blue, or the feeling lasts longer than usual, reach out to a professional. Also, try to stay connected you're your loved ones. And remember, spring will come eventually.
Disclaimer: The stock image is being used for illustrative purposes only, and it is not a direct representation of the business, recipe, or activity listed. Any person depicted in the stock image is a model.