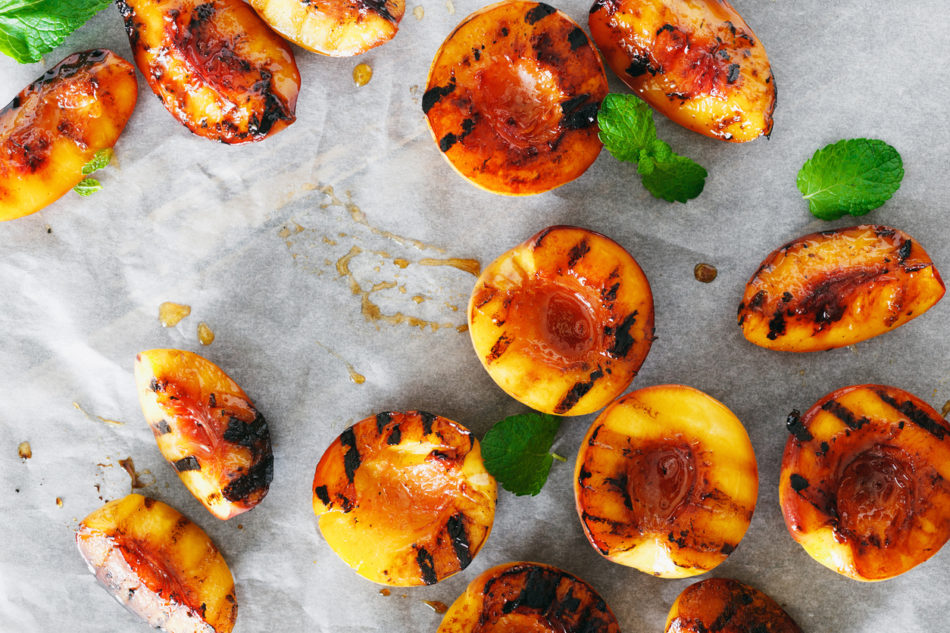 When you think of summertime, you think of grilling out in the backyard. Favorite dishes might include chicken, burgers, barbecue, or vegetables. Did you know you can grill fruit for a deliciously sweet treat? We've pulled 5 tips from Marth Stewart for the best way to grill fruit this summer. Grab some bananas, watermelon, peaches, or whatever you like, and let's get grilling.
Ripe, But Not Too Ripe
When baking banana bread, you want pretty brown sweet bananas. Not quite when grilling them, though. You want a few brown spots, but the banana should still be firm enough to withstand the grill. The same goes for other fruits. You want it to be ripe enough to be a little sweeter, but not mushy. The hot grill will caramelize the sugars in the fruit and it will soften up.
Go Big
Consider the size of your grill grate. If you pick fruits that are smaller, they will fall through and cause a big mess. Choose larger fruits because they will reduce in size when grilled, but they won't fall through. A good tip is to slice bananas lengthwise when still in the peel. The peel will help the softer bananas keep their shape.
Oil Up
To prevent sticking, brush fruits with a good high-heat oil like safflower or grapeseed oil. These oils are neutral in flavor as well. You can use melted butter, but be sure to go with unsalted.
Leave it Alone
Get your grill good and hot. Place fruit and leave it alone for 3 minutes. Don't move, turn, or flip it. This will allow those perfect grill marks to form. When the 3 minutes are up, flip the fruit and grill for 1 to 3 minutes more.
You might also like: Jumpstart Your Ride The Safe Way
Mix it Up
Grilled fruit can act as a dessert or a delicious side dish to your favorite grilled meat. Grilled peaches pair well with pork chops. Mix grilled, diced watermelon with feta cheese, olive oil, basil, and sea salt for a delicious salad. Or, top grilled bananas with ice cream and chocolate sauce for dessert.
Try something new this summer and add fruit to your backyard grilling menu.
Disclaimer: The stock image is being used for illustrative purposes only, and it is not a direct representation of the business, recipe, or activity listed. Any person depicted in the stock image is a model.