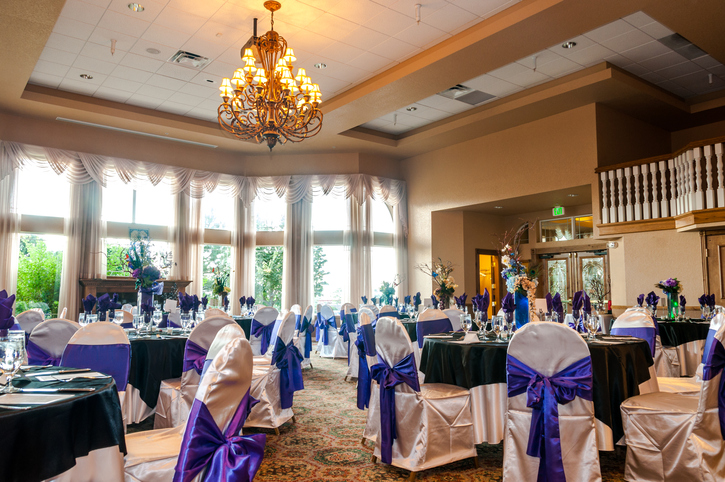 Are you planning a big event but do not have a venue in mind yet? The right venue will turn a good event into a great one, so it is a big decision. Fortunately, choosing the right one will not be an issue if you go with one of these impressive event venues in the Decatur area.
1912 Barn
The 1912 Barn is located in Niantic, Illinois, and is one of the most popular event venues in the region. It offers indoor and outdoor event space and hosts everything from weddings to picnics. The historic property can host up to two hundred and fifty guests, and you can expect top-notch service here. The owners, Aissa and Hank Norris are detail-oriented, friendly, and ready to make your event a success. Plus, the photos here are fabulous. It is hard to believe that the land was purchased for a mere 10 cents per acre. Of course, that was back in 1851, so this location has a ton of history.
Scovill Park West Banquet Facility
Do you want to stay even closer to home? The Scovill Park West Banquet Facility is located in Decatur and can accommodate up to two hundred seated guests indoors and as many as three hundred seated guests outdoors. Like the 1912 Barn, you can have just about any event at this banquet facility. For instance, it is a hot spot for weddings and a fantastic choice for family reunions. Remember that you cannot bring food in or order from any restaurant if you go with this venue. Instead, you will need to use one of the facility's preferred vendors. That will not be an issue, though, since there are many delicious options. Whether you want home cooking, barbecue, or something else, the staff will set you up with the perfect vendor.
You might also like: Get The Most Cool Out Of Your Car AC
Decatur Conference Center & Hotel
The Decatur Conference Center and Hotel is another popular choice for events. While it mainly hosts weddings and events, you can have any celebration here. The MLK Ballroom is the crown jewel, especially when it comes to weddings. It is six thousand and two hundred square feet and can seat up to two hundred and fifty people. And then there is Fountain Hall, coming in at a robust thirteen thousand and sixty square feet. This is the way to go if you want to have a large celebration or reception. It can seat up to seven hundred and fifty guests in rounds of ten, so you can invite everyone you know and then some.
Finally, the Decatur Conference Center and Hotel has outdoor space available. The gazebo and pond provide gorgeous photo ops, and there are great things to do outdoors. For example, your guests can play disc golf or sand volleyball.
The staff members at these venues will help you with planning, so reach out to one today. Then you can go over the details and work toward the perfect event.