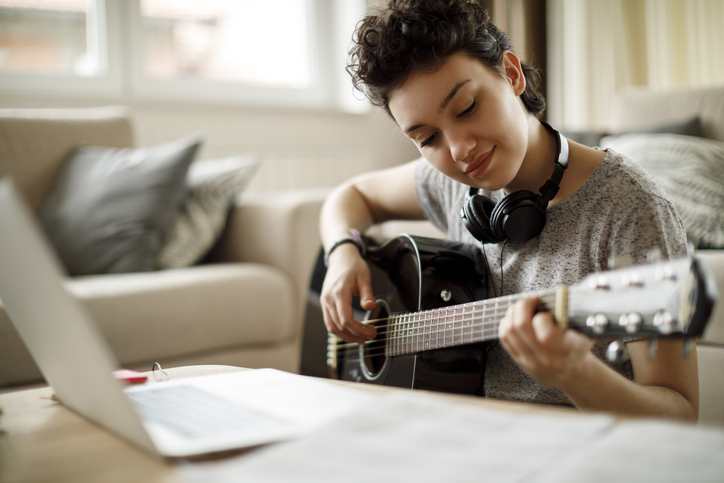 Everyone knows that summer is the season for fun. After all, it's warm outside, and the sky's shining brightly. That makes it ideal for spending time at the beach, playing rounds of golf, or spending a day leisurely shopping. While that's all great, why not make this summer productive too? Here are some excellent options that you can weave into your fun time.
One – Learn a New Language
Have you always wanted to speak another language but didn't take the time to learn? This summer, you can change that. Especially if you travel a lot or have a trip overseas coming up, now's a perfect time. Thanks to innovative apps you can download to your phone, you'll master a new language in no time. Along with more conventional languages, you might consider sign language.
Two – Start to Journal
Some people think that only people with serious issues journal. However, that's not the case. Journaling is something that anyone can do. Sometimes, it's used to memorialize a special occasion or event. Other times, it's used to inspire and motivate. You don't need a reason to journal other than it offers a great way to put emotions, opinions, and thoughts on paper.
Three – Tune Into Podcasts
With thousands of options, you'll have no problem finding a podcast that fits your needs perfectly. However, for a more productive summer, focus on those that promote ideas and offer support. Whether you're interested in photography, music, business, or something entirely different, listening to productive podcasts will help you achieve your goals.
Four – Eat Healthier
Adopting a healthier diet will benefit both your body and your mind. After all, sugary foods, though loaded with complex carbohydrates, will make you feel tired. In addition, you'll find it harder to focus. A well-balanced diet of nutritional foods will help you feel more energetic but, at the same time, improve your sleep.
Five – Volunteer
Volunteering your time and skills is another fantastic way to stay productive this summer. Find something you're interested in and perhaps good at. For example, if you love working on home improvement projects, you could volunteer for Habitats for Humanity. If you enjoy meeting new people and serving your community, contact a local food kitchen or senior center.
Six – Learn to Play an Instrument
Instead of just listening to your friends who play an instrument, you can join them. For this, spend a little time researching different options. Then choose the kind of instrument you enjoy and would love to play. You take private lessons and learn through countless online resources.
Seven – Take a Vacation
Taking a vacation accomplishes two things. First, you'll have a blast. Second, it'll help you unwind and relax, which counts as "productive." After all, it's important to treat yourself well, and a vacation is an ideal way to do that. Even if you only spend three days away, it'll make a significant difference.
Eight – Sign up for an Internship
An internship is a great option, especially if you attend college or want to advance your career. All kinds of businesses offer them, so you can easily select one that aligns with your goals. Regardless of what you want to achieve, an internship will help.
Nine – Join a Fitness Center
Not only is this a great way to exercise, but also to meet people. Like a well-balanced diet, regular physical activity benefits the body and the mind.
You might also like: Vehicle Do's And Don'ts For The Summertime
Ten – Write a Short Article
Even with limited writing experience, you could create an article for your local newspaper or online website. For instance, if you have expertise in a specific area, reach out to several websites to ask if you could write as a blogging guest.
Try these activities, and you'll surely have a productive and fun summer.
Disclaimer: The stock image is being used for illustrative purposes only, and it is not a direct representation of the business, recipe, or activity listed. Any person depicted in the stock image is a model.